403(b) Tax-Sheltered Annuity Plan Overview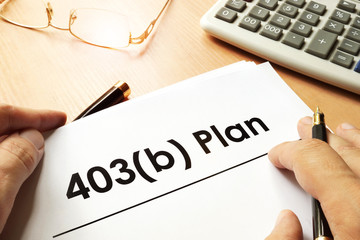 A
403(b) plan (also called a tax-sheltered annuity or TSA plan)
is a retirement plan offered by public schools and certain 501(c)(3) tax-exempt organizations. Employees save for retirement by contributing to individual accounts. Employers can also contribute to employees' accounts.
A 403(b) plan (tax-sheltered annuity plan or TSA) is a retirement plan offered by public schools and certain charities. It's similar to a 401(k) plan maintained by a for-profit entity. Just as with a 401(k) plan, a 403(b) plan lets employees defer some of their salary into individual accounts. The deferred salary is generally not subject to federal or state income tax until it's distributed. However, a 403(b) plan may also offer designated Roth accounts. Salary contributed to a Roth account is taxed currently, but is tax-free (including earnings) when distributed.
Eligible employers are a:
public school, college, or university,
church; or
charitable entity tax-exempt under Section 501(c)(3) of the Internal Revenue Code
---
Pros and Cons:
Flexibility in contributions
Investment options are limited to those chosen by the employer
may have high administrative costs
optional loans and hardship distributions add flexibility for employees
---
Who contributes
Employee salary deferrals; employer may contribute.

---
Contribution limits
Total contributions to each employee's 403(b) account or annuity are limited.

---
Filing requirements
Certain 403(b) plans may be subject to annual Form 5500 filing requirements.

---
Participant loans
Permitted if the terms of the plan allow loans.

---
In-service withdrawals
Yes, but subject to possible 10% penalty if under age 59-1/2.
---
Find out if a 403(b) Retirement Plan makes sense for your business,
contact Vermillion Financial Advisors today.
Request Appointment